HOUSE IN AVEIRO - OVAR - ARADA
Spectacular Villa with 6 bedrooms in Aveiro - Ovar - Arada.

Mansion house with 2 floors, consisting on the ground floor of a room, 2 kitchens, 1 living room, dining room, sewing room, 2 bathrooms, hallway and garage. Arranged with six bedrooms, (annex with a kitchen, storage shop and attic).

The land also has a large green lawn, in addition to various citrus, varied crops and fruit trees. Inserted in a green area of 6,480m².

Excellent option for those looking for a lot of space for family life and/or also for entrepreneurs looking for business opportunities, such as charming hotels, nursing homes, rehabilitation clinics and other segments that demand large spaces and good access.

Located in an essentially quiet and peaceful area, but close to Ovar, shops and services, schools and local beaches.

Ovar is a municipality with a very varied range of activities ranging from textiles and clothing to metallurgy and metal products, from cooperage to the production of animal feed and rope, from electrical material to car assembly or the manufacture of components. In addition to its very famous sponge cake from Ovar.

Despite the industrial development and consequent urbanization, Ovar still has vast areas suitable for the most diverse types of tourist activities: kilometers of beaches framed by pine forests and the unique beauty of the Ria de Aveiro and Barrinha de Esmoriz.

Ovar has sought, in recent years, a balanced development, with a consequent growth of the commerce and services sector that ensures a growing well-being to the population. This balanced development, combined with the concerns of preserving the environment and urban development, will certainly be one of the factors that will make Ovar an increasingly attractive and forward-looking municipality.

Distances:
- Opposite (150 m.) to the Garden of the Chapel of Nossa Senhora do Desterro
- 2.3 km. from the center of Arada
- 6.7 km. from downtown Ovar
- 6.8 km. from the center of Santa Maria da Feira
- 9.5 km. Furadouro beach
- 33 km. of Porto (Louis I Bridge)
- 42 km. from the center of Aveiro
- 283 km. from Lisbon

Bank Financing:
Habita is a partner of several financial institutions allowing all its customers free simulations of Housing Credit.
Energy Certificate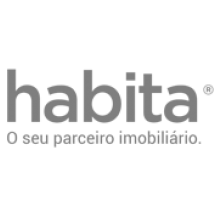 Not exactly what you want? We search for you!
Which type of property are you interested in? *
In which regions should the property be located? *
Which location do you prefer? *
How many bedrooms should the property have? *
What is your objective with the acquisition of the property? *
What price range are you looking for? *
Please leave your contact details *
You must select an option
Similar Properties