RURAL HOUSE INSERTED IN LAND WITH 70,000 M2 IN GESTAÇÔ - BAIÃO
Rural house with espigueiro located in a quiet and quiet rural area about an hour from Porto.
With the possibility of being transformed for own housing, holiday home or tourist and agricultural exploitation, this property is a few minutes from Amarante and about 20 km from Peso da Régua and 50 km from Vila Real.
It allows the development of various activities from animal husbandry to the exploitation of vineyards and fruit trees,
The house consists of 3 bedrooms, 2 bathrooms, a living room, dining room and kitchen. It also has at the bottom of a hall, wine cellar, and haystack.
Outside we can find a granar, a patio with barbecue area and garage.

Location:

Located in the parish of Gestaçô, municipality of Baião, with 14.43 km² of area and 1 263 inhabitants. Its population density is 87.5 inhabitants/km².

Situated between the Serras do Marão and Montemuro, Gestaçô is an essentially agricultural parish, where one of the most appreciated green wines in the region is produced. The brand image of this parish are the famous handmade canes, and unique in the country.

Bank Financing:

Habita is a partner of several financial entities, enabling all its customers free simulations of Housing Credit.

Energy Certificate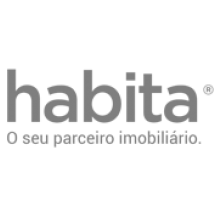 Not exactly what you want? We search for you!
Which type of property are you interested in? *
In which regions should the property be located? *
Which location do you prefer? *
How many bedrooms should the property have? *
What is your objective with the acquisition of the property? *
What price range are you looking for? *
Please leave your contact details *
You must select an option
Similar Properties